Playlists
La playlist Fargo Mafia du lundi #1
Les nouveaux titres de Samantha Fish & Jesse Dayton, Great Lake Swimmers, The Murlocs...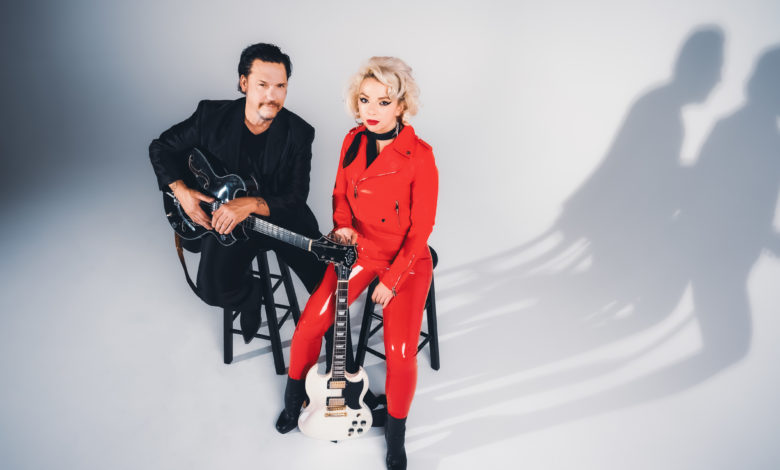 10 titres pour ce lundi : Great Lake Swimmers, Samantha Fish & Jesse Dayton, Robert Finley, Marquis, The Murlocs, Rodrigo Y Gabriela, The Heavy Heavy, Nat Myers, Bella White, Doug Paisley…
La formation indie-rock de Toronto, Great Lake Swimmers, est de retour avec un nouvel album, Uncertain Country, à paraître le 28 avril prochain. Quelques vingt ans après leurs débuts, leur musique est toujours aussi belle et inspirée.
La tornade blues-rock Samantha Fish et le rock 'n roller Jesse Dayton se sont associés le temps d'un album collaboratif, "Death Wish" (sortie le 19 mai), virée rock'n roll jouissive produite par Jon Spencer.
Tell Everybody! 21st Century Juke Joint Blues: un état des lieux du blues selon le label Easy Eye Sound. A paraître le 11 août, une collection de 12 titres compilés et produits par Dan Auerbach, réunissant artistes de légende et récentes signatures du label + des inédits des Black Keys et de Dan Auerbach. Premier extrait, cet inédit de Robert Finley!
Après Aurora en 2021, digne hommage au regretté co-fondateur de Marquis de Sade Philippe Pascal, et album de transition où la formation rennaise culte parvenait à se réinventer (et brillamment), Marquis revient avec Konstanz (sortie le 7 avril via Virgin). Sans renier ses origines, le groupe explore de nouveaux territoires. Nouvel extrait "Immensité de la Jeunesse".
Depuis bientôt vingt ans, les guitares acoustiques de Rodrigo y Gabriela conjuguent virtuosité, dynamisme et inventivité. Le duo instrumental mexicain franchit un nouveau cap avec In Between Thoughts…A New World, son sixième album à paraître le 14 avril. Nouvel extrait "The Eye That Catches The Dream".
Le combo de Melbourne, The Murlocs annonçait récemment la sortie de son tout nouvel album studio, Calm Ya Farm qui, selon les dires du leader Ambrose Kenny-Smith, serait autant inspiré par le culte Sweetheart Of The Rodeo des Byrds que par la scène pub-rock britannique du milieu des années 70. Sortie le 19 mai 2023 sur ATO Records.