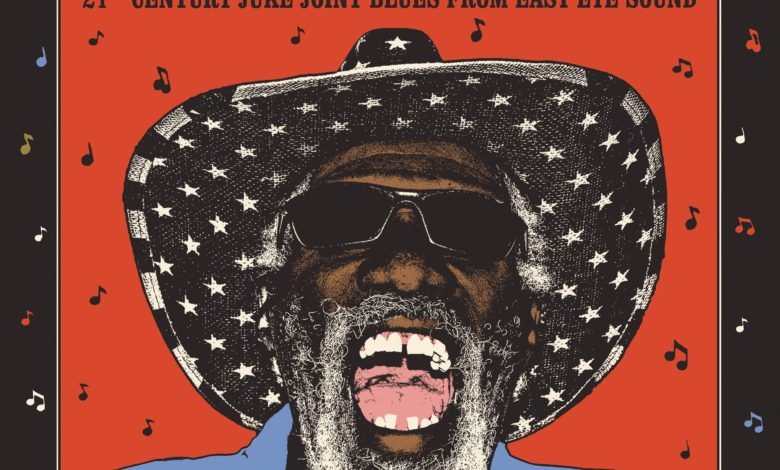 Bien que centenaire, le blues demeure un genre musical intemporel faisant preuve d'une foisonnante diversité. Initié par Dan Auerbach et enregistré dans son studio de Nashville Easy Eye Sound, l'album Tell Everybody! (21st Century Juke Joint Blues From Easy Eye Sound) rassemble douze titres originaux et reprises mêlant anciennes et nouvelles voix du blues.
Aux côtés de Dan Auerbach et des Black Keys, des maîtres du genre comme R.L. Boyce du North-Mississippi, Jimmy « Duck » Holmes de Betonia, le regretté Leo « Bud » Welch se frottent à de jeunes pousses telles que l'américano-coréen Nat Myers, le duo de Detroit Moonrisers, ou Gabe Carter de Chicago
ancrent le blues dans le présent.
La chanson-titre "Tell Everybody" est interprétée par le toujours vert chanteur-songwriter-guitariste de Louisiane Robert Finley. Il y est accompagné par les légendes blues Hill Country Kenny Brown(guitare) and Eric Deaton (basse).
En plus de produire Tell Everybody!, Auerbach dévoile deux titres inédits, un des Black Keys, "No Lovin'" et un autre de son répertoire solo, "Every Chance I Get (I Want You In The Flesh)". On peut également l'entendre, en tant que membre de The Arcs, aux côtés de Joe Walsh (Eagles) pour accompagner le héros blues de l'Ohio Glenn Schwartz, un guitariste méconnu mais essentiel qui joua un rôle de mentor pour Auerbach comme Walsh. Ils croisent le fer sur une relecture blues de "Daughter Of Zion" issu du répertoire du All Saved Freak Band de Schwartz. Parmi les autres interprétations notables, il faut retenir la version de "Catfish Blues" par Jimmy "Duck" Holmes – initialement enregistrée en 1941 par Robert Petway puis popularisée par Muddy Waters – et "Don't Let The Devil Ride", merveille des années 60 signée du Reverend Oris Mays et revisitée par Leo "Bud" Welch.
Tell Everybody! prolonge l'engagement du label Easy Eye Sound à défendre et préserver le blues. Depuis sa création en 2017, le label et son fondateur Dan Auerbach ont cumulé 23 nominations (!) aux GRAMMY, dont celle de Jimmy "Duck" Holmes' dans la catégorie Meilleur Album de Blues Traditionnel en 2020.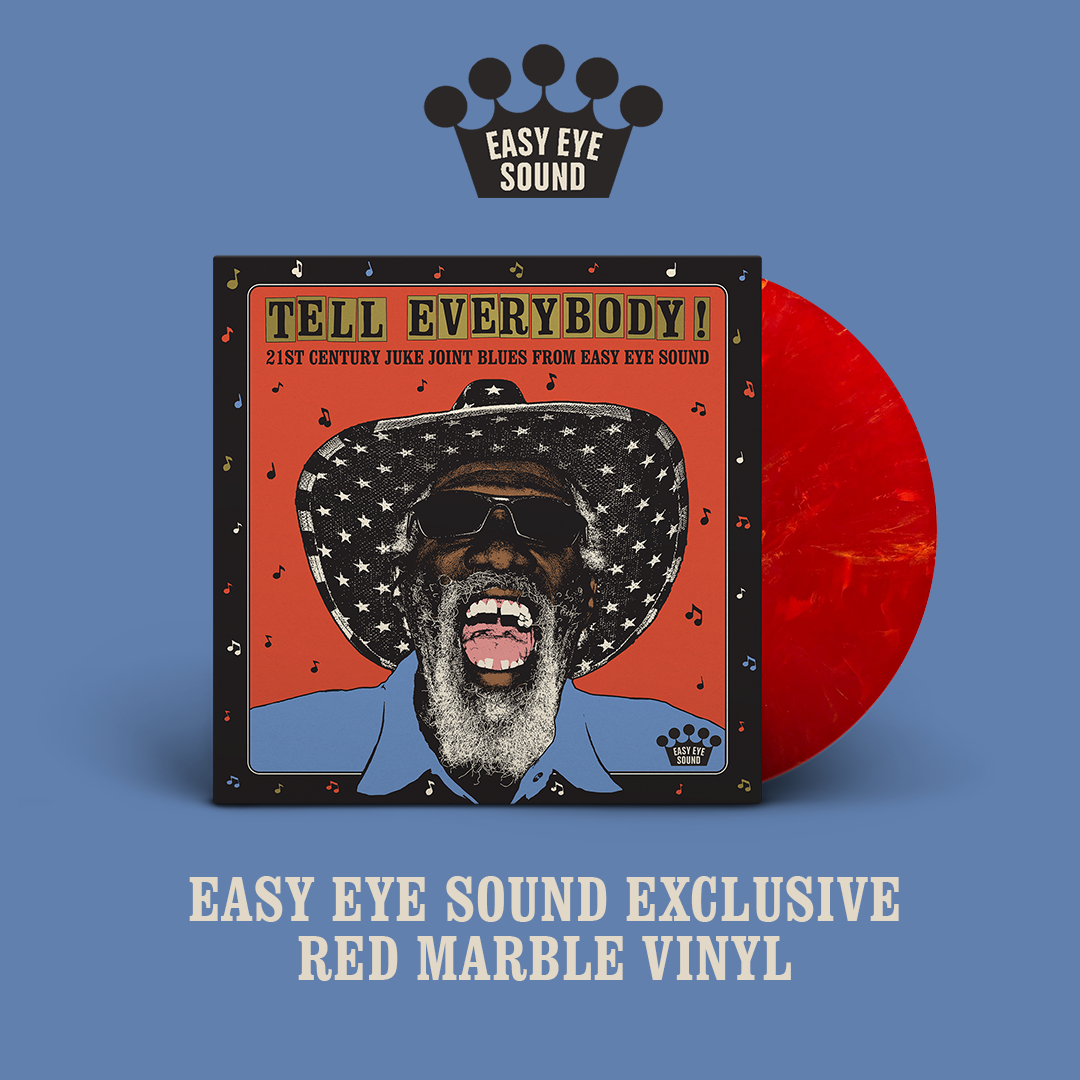 Tell Everybody!
21st Century Juke Joint Blues From Easy Eye Sound Track List:
RL Boyce – Coal Black Mattie
Robert Finley – Tell Everybody
Moonrisers – Tall Shadow
Dan Auerbach – Every Chance I Get (I Want You In The Flesh)
Jimmy "Duck" Holmes – Catfish Blues (Mono)
Gabe Carter – Anything You Need
Nat Myers – Willow Witchin'
Leo Bud Welch – Don't Let The Devil Ride (Mono)
The Black Keys – No Lovin'
Glenn Schwartz – Daughter Of Zion (Featuring Joe Walsh)
Gabe Carter – Buffalo Road
Glenn Schwartz – Collinwood Fire