Articles
News
Not Fade Away
The Making Of "Fade Away Diamond Time" Episode 3: Bud Scoppa
A&R for the Zoo Entertainment in the early 90's, he signed Neal Casal's first recording contract and tells us about Neal and his debut album….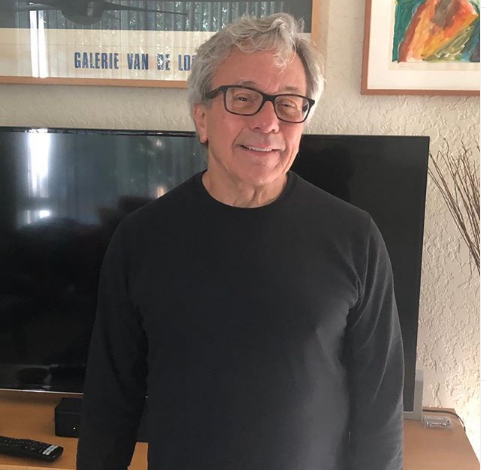 Bud Scoppa's multifaceted five-decade career has encompassed writing about pop music, editing music mags and working in the music business, primarily in an A&R capacity.
Over the years, the veteran journalist has contributed to virtually every major music publication, including Rolling Stone, Creem, Rock, Fusion, Crawdaddy!
Scoppa banged out his first record review in 1969; his initial outlets were Rock, Fusion and Crawdaddy! He was barely breaking even in this new pursuit until he discovered that he didn't actually have to buy the records he was reviewing. In his first label gig, working alongside his mentor, Paul Nelson, at Mercury, Scoppa was exposed firsthand to the idiosyncratic delights of the New York Dolls, Blue Ash, Doug Sahm and Jerry Lee Lewis.
During that period, he moonlighted as a Rolling Stone reviewer, rhapsodizing about Big Star, Neil Young, Jackson Browne, Gram Parsons, Little Feat, Nick Drake, Harry Nilsson, the Eagles, Mott the Hoople and Brinsley Schwartz. Moving in the fall of 1973 from W. 57th St. to that Camelot on La Brea Ave., A&M Records, Scoppa worked with the Tubes, Nils Lofgren, Supertramp, Squeeze and George Harrison, while contributing to Rolling Stone, Phonograph Record and Creem.
A move to the West Coast office of Arista in 1978 coincided with the burgeoning skinny-tie movement, inspiring Scoppa to sign and A&R the Pop, the Bus Boys and Elton Duck; he also inherited the company's Lakers season tickets during Magic Johnson's rookie season, initiating a love affair with the team that continues unabated. He won some job security (but lost some credibility) by overnighting "Lost in Love," an import single by Air Supply, to boss Clive Davis.
In 1983, Scoppa launched a career as a magazine editor, heading up the editorial staffs of Music Connection, Cash Box and Hits, before returning to labeldom in 1990 at startup Zoo Entertainment, where he signed and A&R'd Matthew Sweet, the Odds and ….Neal Casal.
How and when did you meet Neal? What did you find in him as an artist? Were you impressed by the quality of Neal's writing?
I was introduced to Neal by his manager, Gary Waldman, who also managed producer Jim Scott, which is how I came to know Gary. Neal had a publishing deal with Warner/Chappell, and the demos he'd made were more than promising. By 1994, we all agreed that Neal had an album's worth of solid tunes, so I pitched him to my boss, Lou Maglia, and he greenlighted the project—which surprised me, because the commercial potential for Neal's style of music was limited, as it still is.
After the budget was approved and Jim, the players and the studio were set, Lou told me Zoo was experiencing a money crunch and I was being laid off after working there from day one in 1990—four and a half years. Neal and Gary still wanted me to A&R the record—they'd been orphaned by my firing—and we continued to collaborate on the project as if I were still at Zoo.
Do you think Neal defined himself more as a songwriter or as a guitarist at the time?
I didn't realize how strong he was as a guitarist until the album sessions.
What was the objective, the goal for this record? Were there any classic albums set as examples?
The goal was to get it made and released.
Did you attend the sessions at The Palacio?
My wife and I spent a day and an evening there; the place was full-on idyllic, with a particular Central California aura—the perfect setting for the music. And Jim and the musicians were deeply immersed in the atmosphere as they worked. The sessions flowed.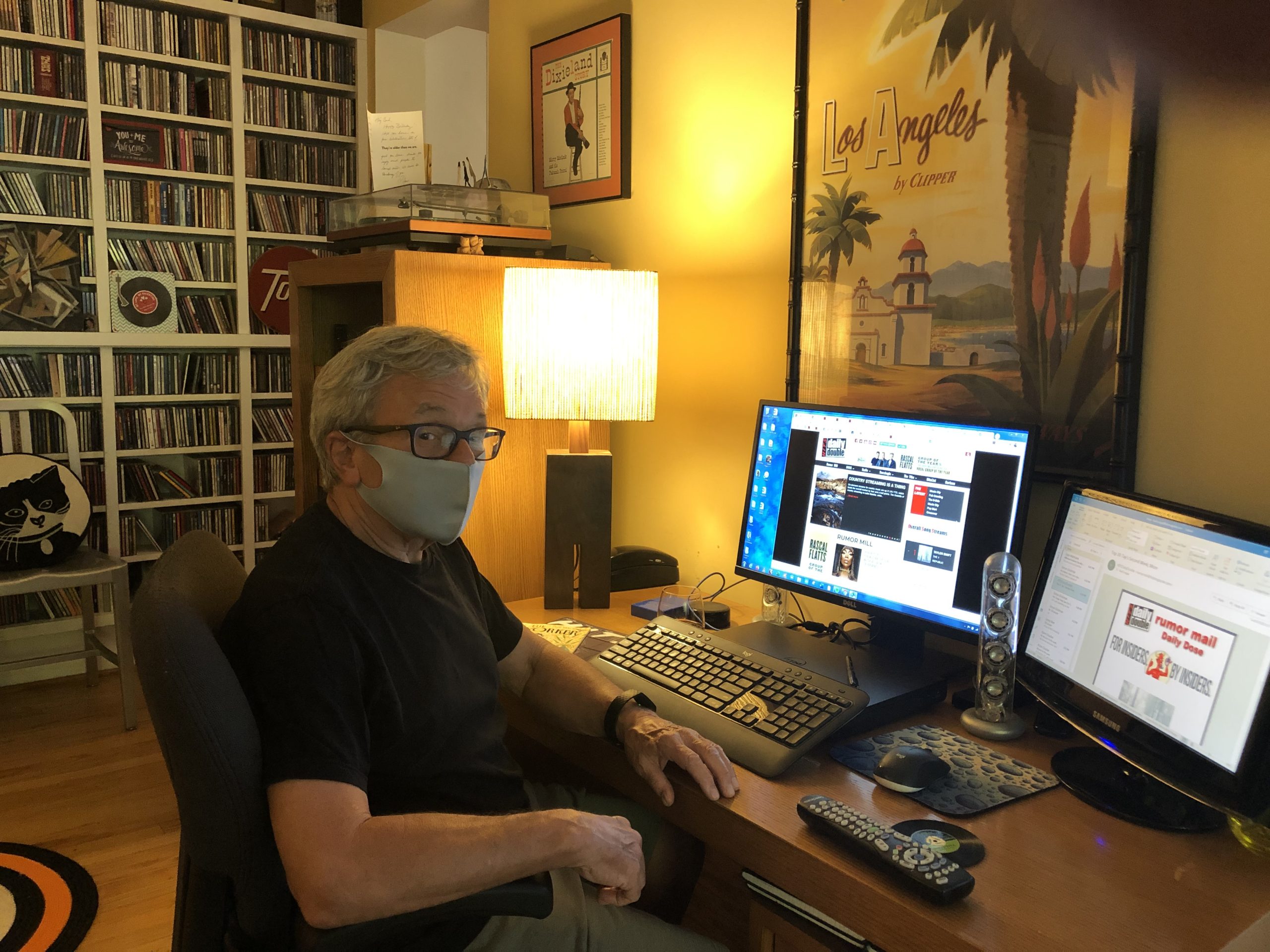 What is your favorite song on the album?
I think of it as a piece.
Was there a sense of the album being part of a burgeoning musical movement?
Far from it. But I still hoped that some miracle would occur, which I wrote about in overarching terms here.
Which influences were brought up by Neal prior or during recordings? Neil Young? The Byrds/Burritos connections? Exile? Some others?
Neil, for sure. But I heard quite a bit of Jackson Browne in Neal's songs and singing.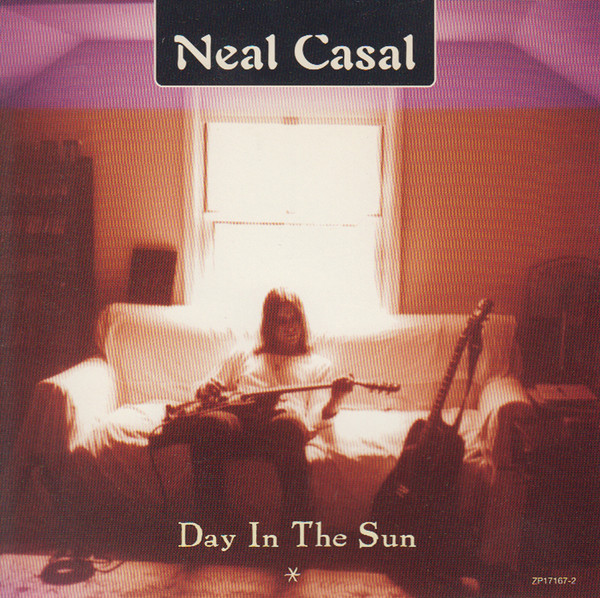 Would you call it a "country rock" record?
Although Neal, like Gary and I, was from New Jersey, I consider it a California album.
Were there a sense of making an "important" record?
I was too close to it to think of it in the abstract.
And how did you react to his lack of impact at the time?
Par for the course. That was the story of my life as a critic, A&R guy and fan, from The Dolls and Big Star onward.
Do you think Neal was very hurt by that?
I think he was glad to have gotten a shot, although he knew it was a long shot.
What happened? Neal went on a promotional tour opening for Gov't Mule and apparently got a call saying that the label had pulled the plug…what happened?
Zoo was in its death throes, and I wasn't around to stick my finger in the dike.
25 years after its original release, what is your own personal opinion on Fade Away Diamond Time?
It's an overlooked classic, suffused with the atmosphere of its making. Of course, I'm proud of it.
Presently, Scoppa is VP/senior editor at Hits and industry-news site hitsdailydouble.com, while still writing for British magazine Uncut.
Sources: Rocksbackpages.com